The One Tool Teachers Can't Live Without
From tracking attendance and managing lesson plans to calculating grades and generating student report cards, GradeBook is the solution teachers rely on to handle key administrative tasks with ease and efficiency.
Check out our ProgressBook YouTube Channel for a complete series of short, informative videos on all of the ProgressBook Suite applications.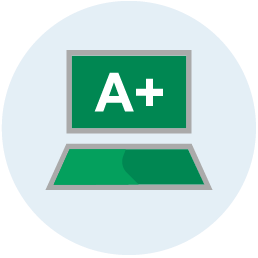 A Better Online Grading Experience
Powerful and easy to use, GradeBook allows districts to streamline processes for assessing, monitoring, and reporting student progress. Seamless information sharing makes the difference. For example:
✔ Student data automatically loads and updates in real-time from StudentInformation to GradeBook
✔ Daily teacher activities, such as taking attendance, update records in Studentinformation and verify data needed for state reporting
✔ Student report card grades—with a few simple clicks—are automatically calculated as teachers post grades in GradeBook
Flexible Grading: from Simple to Complex
Get more grading options than you'll find anywhere else. Set your grading scale and GradeBook automatically calculates grades for both traditional and standards-based report cards.
✔ Grades can appear as points, letter grades, percentages, or pluses and minuses
✔ Set up custom grading scales to match the structure used by your school
✔ Accommodates straight averages, weighted averages, and combinations of both
✔ Supports rubrics and other advanced/non-numeric scales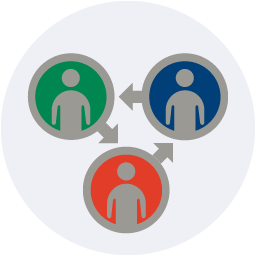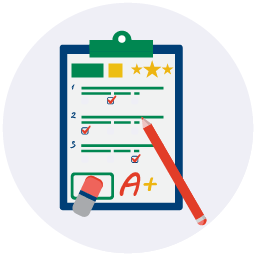 Streamline School-to-Home Communications
Within GradeBook, teachers control what information gets shared with students and parents through ParentAccess. Engage with students, allow them to take an active role in their learning, and keep parents involved so there are never any surprises.
✔ Post grades, homework, assignments, quizzes, and tests to students
✔ Share resources including digital content and Google Drive Documents
✔ Send private messages to parents and students
✔ View what parents and students see
✔ See student and parent login history to monitor activity
More Than Just Online Grading
GradeBook's Class Dashboard is command central for teachers, giving them instant access to student data and administrative tools. From here, teachers can:
✔ Manage lesson plans and class assignments
✔ Align state standards to instruction and assessments
✔ Take attendance—in homeroom, by period, or both
✔ Create seating charts with student photos
✔ Make discipline referrals
What our customers are saying…
"I really appreciate your product! All of our teachers use ProgressBook extensively; it's our main grading system. My students like seeing their grades in real time and parents love that they can receive notifications and stay up-to-date on their child's progress. It's a great tool for keeping everyone connected."
Jeff Wells, High School Teacher, Lancaster City School District
"I put lesson plans in ProgressBook and share them with other teachers. It's very helpful when our team of teachers don't have common planning times. And, our inclusion teachers check the planned lessons so they're prepared for class."
Valorie Stowell-Hart, Teacher, Brecksville-Broadview Hts. School District
"Thank you, thank you for the new grade book feature that lets me copy preferences to other classes! What a time saver."
Lois Stoll, Teacher, Benjamin Logan Local Schools
"What I like most about ProgressBook is how it lets me grade on my time. I can choose where, when, and how I enter and save grades."
Ryan Petitti, Teacher, Tolles Career and Technical Center
"What I like most about ProgressBook is the convenient way it allows me to connect with students and provide them with resources outside of instructional time."
Amanda Watson, Grant Career Center