Student Data That Works For Everyone
ProgressBook's student data management solution is the hub of the platform, seamlessly collecting and connecting data so that everyone has access to the information they need. StudentInformation offers a full range of capabilities and secure integration with third-party software, making it a great choice for school systems of all sizes.
Check out our ProgressBook YouTube Channel for a complete series of short, informative videos on all of the ProgressBook Suite applications.
Feature-Rich Functionality
State Reporting
Student Registration
Student Scheduling
Master Scheduler
Calendars
Fees
Transcripts
Attendance Tracking
Discipline
Medical Management
Online Report Cards
Graduation Points
National, State & Local Assessment Data
Historical Data
Role-Based Security
Report Writer
API for 3rd-Party Integration
Demographics & Subgroups
Course Assignments & Requests
Permission-Based Mobile App
Certified Integration Partner Program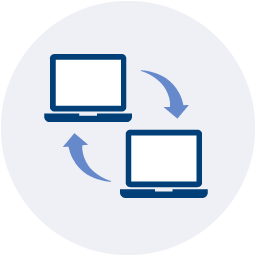 Seamless Data Sharing
Data captured in StudentInformation and other ProgressBook applications is entered once and shared live throughout the suite. There's no duplicate data entry, no daily uploads, and no data inconsistencies across solutions or buildings. For example:
 Contact data updated in the parent portal is immediately accessible to users district wide

 Teachers see current data for all of their students when working in other applications

 Updated StudentInformation data is available in real time for ad hoc reporting
Superior State Reporting
No other SIS offers more comprehensive, up-to-date, and streamlined state reporting.
 Requisite data is collected and validated behind the scenes as part of daily record-keeping

 Streamlined process eliminates the need for dedicated staff at most districts

 Ongoing enhancements address changing state requirements to ensure up-to-date reporting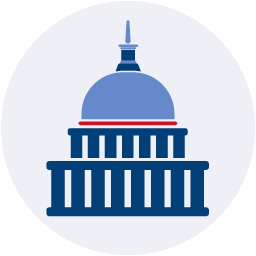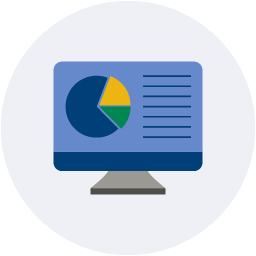 Ad Hoc Reporting
Meet the unique reporting requirements at your district with our built-in ad hoc reporting tool. Security roles define who can create, edit, and access reports.
 Create predefined or on-the-fly reports easily with our Report Wizard

 Run reports on a recurring schedule and automatically send to others via email

 Save and download reports into multiple formats: HTML, Excel, PDF, and more
Scheduling
Complex master schedules are no match for our scheduling tool that utilizes algorithms, customizable rules, and parameters to deliver an overall success rate of 95% or better.
 Accommodates traditional period schedules, block schedules, semester plans, and combinations

 Use previous year's schedule and what-if scenarios to schedule quickly and effectively

 Allows course requests from students and parents

 Visually displays schedule by teacher, student, and classroom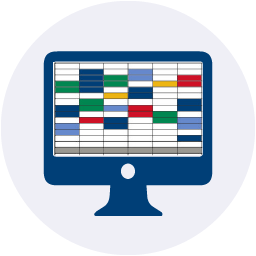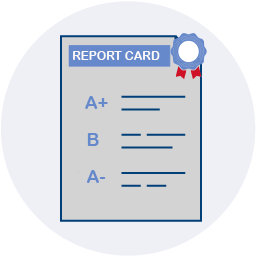 Report Cards
Generate standards-based or traditional report cards, in electronic or print formats, customized to your district's exact needs.
 Store and deliver report cards electronically to save money, time, and resources

 Customize report cards and transcripts—by format, design, grading criteria, and more!

 Report card data updates automatically as teachers post grades in GradeBook
Mobile App
Away from their desk or on the go, administrators can access essential student data from any phone, tablet, or mobile device.
 View a student's grades, schedule, contact information, and attendance history

 Call/email contacts from your phone/tablet

 User access conforms to the same security and permission protocols as StudentInformation

 Available for both iOS and Android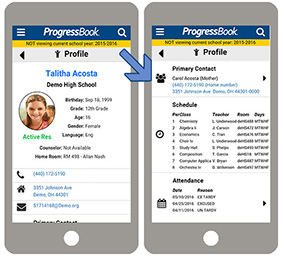 What our customers are saying...
"Student demographics are right in front of staff, scheduling works really well, assessments are managed nicely, and it's incredibly easy and fast to track and look up student data by last name, phone number or ID."
Diane Cavanagh, SIS Coordinator, Brecksville-Broadview Hts. City Schools
"Everything is tightly integrated together, all the different modules work together; ProgressBook ties the whole school experience together and you can really see how a student is doing from quarter to quarter and throughout the year."
Jennifer Dietrich, Teacher
"The ProgressBook suite continues to evolve as our needs change. It's adaptable and versatile. It's nice to have a SIS that works so well with other programs."
Nate Artino, Principal, Bellevue City Schools