2014 Best Employer's In Ohio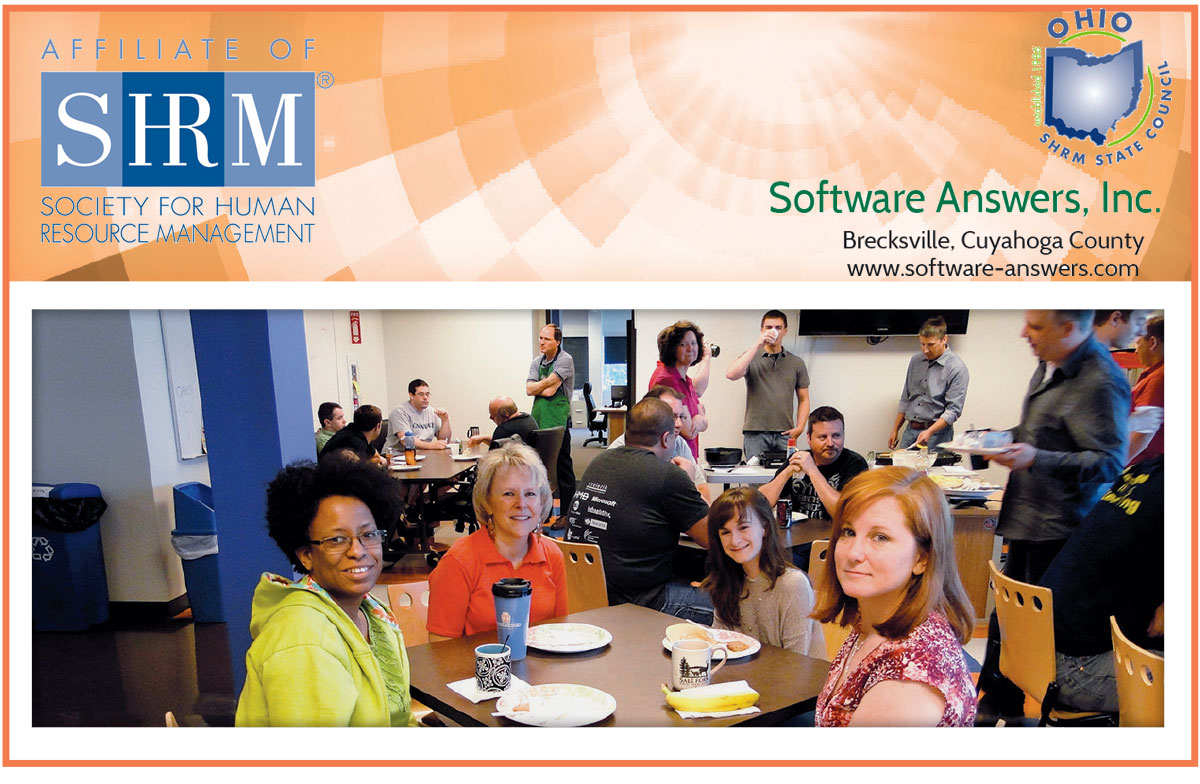 Brecksville-based Software Answers, Inc. offers Web-based software and classroom support for K-12 educators, including teacher tools, information systems, software, online learning and lesson plans and report cards, as well as applications support for all aspects of school district administration.
Free popcorn and beverages are always available to employees, and they enjoy fun at work with regular chili cookoffs and pie days, when they compete for prizes. Other fun events include the employee appreciation breakfast, for which managers cook and serve eggs, bacon and pancakes and the company Release Celebrations, when employees head home early after lunch and games with coworkers.
Software Answers' CEO and COO also hold Lunch with the Chiefs, an open forum where employees ask questions and share concerns to promote open communication and continually improve the company. Companywide recognition such as the Goalie Award, Customer Service Champion and Rising Star keep employees motivated toward excellence.
Ohio Society for Human Resource Management (SHRM) State Council
Best Employers In Ohio 2014 – Page 18
BestEmployersOH.com