2016 Best Employer's In Ohio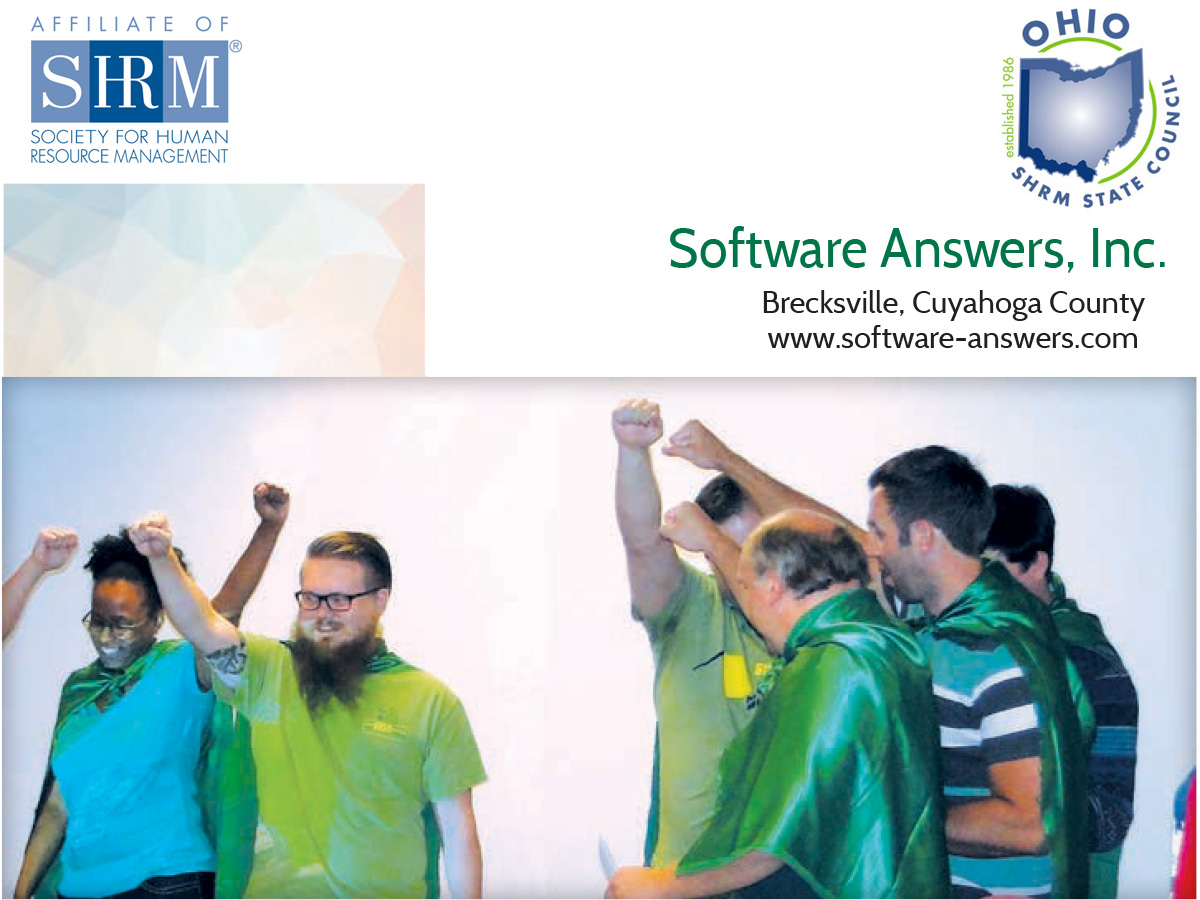 Software Answers, Inc., wants to understand employees so it can providethe best options for benefits. This leading K-12 administrative software provider and developer of Progress-Book (a suite of applications that support student/classroom management and academic achievement) surveys employees annually to find out which benefits are most helpful and to evaluate current benefit carriers.
Receiving feedback from employees allows Software Answers to build benefit program that best meets their needs. The company provides a comprehensive package for both employees and dependents so that health care needs for prevention and illness do not bring undo stress on employees and their families. The three-tier option for medical plans and two-tier option for dental plans give each employee the choice to determine what is best for their situation.
Another benefit gives employees $500 if a referral is hired and an additional $1,000 if the referral remains employed for at least three months.
Ohio Society for Human Resource Management (SHRM) State Council
Best Employers In Ohio 2016 – Page 16
BestEmployersOH.com