Development & UX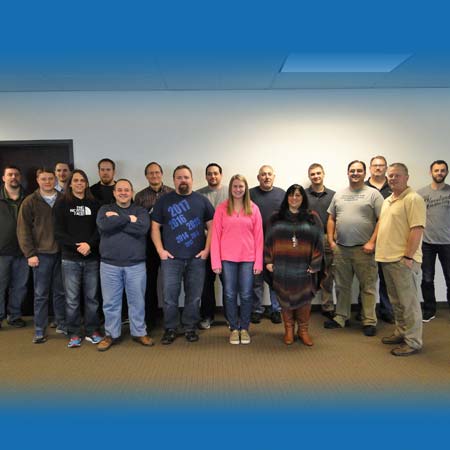 The development team is responsible for creating comprehensive and quality software.  We enjoy learning new computer languages and working with new tools so we can provide our customers with outstanding new tools of their own. In addition to building software, the development team is very passionate about games, puzzles, Star Wars, and Legos. Our department is driven by overcoming customer challenges and developing new and exciting features (also food—lots and lots of food).
Documentation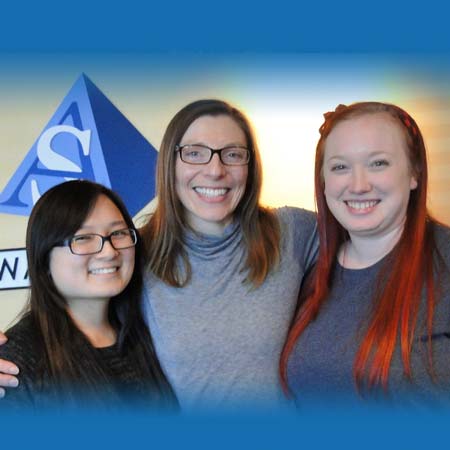 It's hard to determine what this department loves more: proper grammar usage or cats. Our team of technical writers is passionate when it comes to the notes, guides, and promotional material it creates. At any given moment, you may walk into their area and catch a friendly debate on comma usage or verb tense. Their resolve to ensure all company training material and communication is effective, appropriate, and correct is the driving force behind this trio.
Information Technology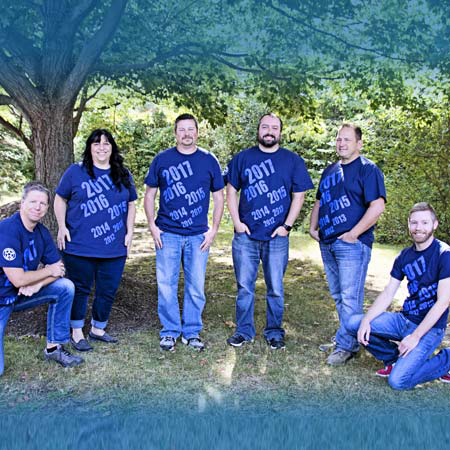 The IT Team provides the technology and services that keep our company running as efficiently as possible ensuring a reliable experience for our customer's users. We strive to ensure our systems run quickly, optimally, and problem free using the newest technologies available. All of this is interspersed with talk of cars, gaming, and miscellaneous life happenings (home events, family visits, children, etc.) thrown across our cubicle walls as we continue to move towards that ultimate Zen state of mind and networking that every IT person aims for: "Nerdvana."
Business Analysts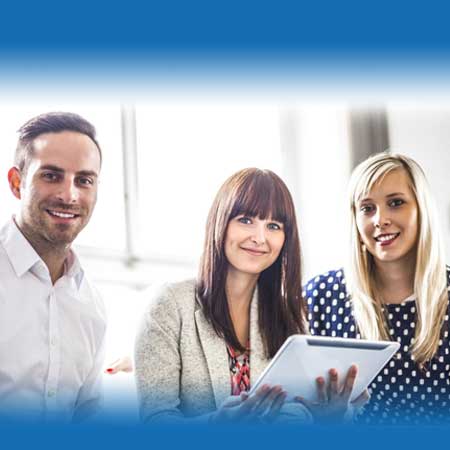 The Business Analyst team acts as the voice of our users by discovering what they value and need from the ProgressBook suite. They enjoy traveling to meet with our customers and also enjoy working with their company teams to ensure our suite is efficiently delivering on those values and needs.
Sales & Marketing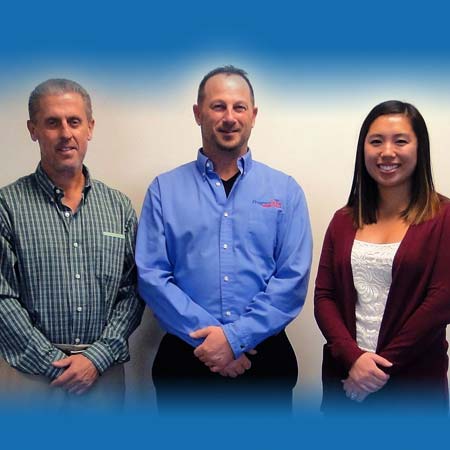 The Sales and Marketing team is responsible for increasing revenue through product sales, promoting our brand, and fostering relationships with customers, potential customers, partners, and the public Specifically, we handle marketing communications, brand management, advertising, public relations, social media, event planning, and, of course, sales. The climate of creativity we generate revolves around our humor, friendly competitions, and lively discussions about random trivia.
Quality Assurance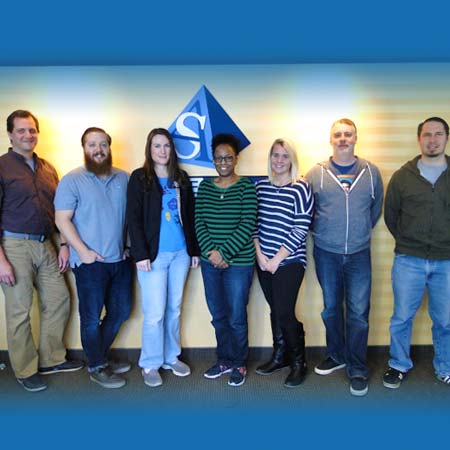 Powered by perfection, the QA Team strives to ensure quality and usability in all of our products. With years of experience under our belts and test automation tools to help us achieve our goals, we embrace any challenge we are faced with.
Customer Support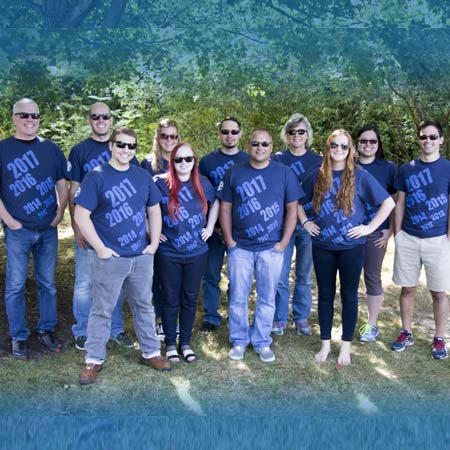 For some reason, attendance isn't calculating correctly and no one knows why. Send a case to Customer Support. The district needs a knowledge base article about how to request a custom district logo template for their report card. Ask Customer Support. A few districts reported the same problem after a release. Hmmm… might want to check the Customer Support blog for details about a work around. My car won't start! Let Customer Support take a look; we'll get it working in a jiffy. Seriously, though, we are always problem solving, and we pride ourselves for not only finding a resolution, but also for figuring out why there was an issue in the first place. If you can't find us in the office, it's because we're on the Whirly Ball court proving our mettle.
HR & Administration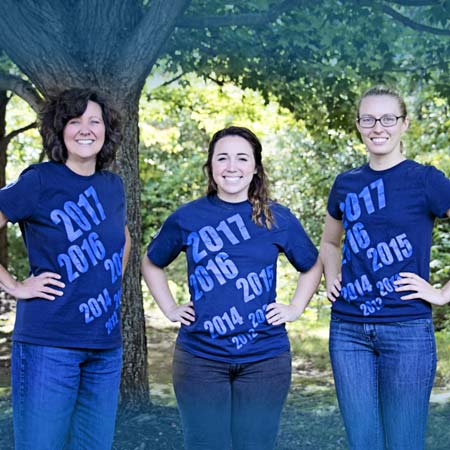 The members of HR/Admin Team at Software Answers do everything in their power to make—and keep—the employees happy. They know it's important to be inclusive of everyone, whether through company activities or just listening to all of the employees' thoughts and concerns.  For instance, the HR/Admin team heard of the employees' discomfort with their not-so-ergonomic chairs and recently purchased comfy new chairs for every employee who needed them. The team is also awesome at providing tasty food in the breakroom and at company gatherings—they know all the best places to eat in the area!
Leadership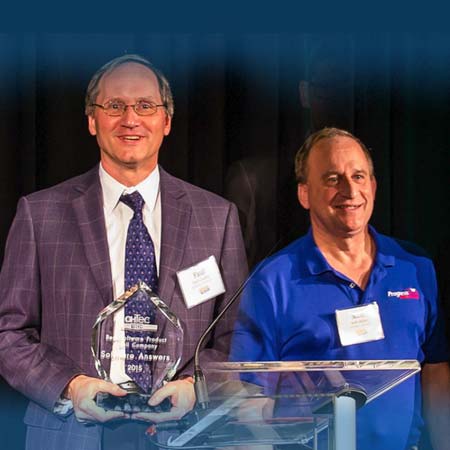 The Leadership Team at Software Answers enjoys seeing the growth of not only their employees, but also each other. They encourage their coworkers to learn more about their individual fields and the K-12 industry so that all employees can develop and promote the expansion of the company comprised of mostly technical people, the team recognizes the challenges the employees face as well as the significance of their achievements, thus enabling the team to solve problems within the company. Armed with extensive knowledge about the K-12 industry, the team also excels in anticipating and resolving external and customer problems. Above all, the Leadership Team's strategy is to play to win. They strive to be the best managers so that we can have the best education software company in the field. Despite their busy schedules, each manager always takes the time to speak with employees and help them work through any issues—because they want everyone to understand that they are humans, too.
Our Current Open Positions
"Great vision without great people is irrelevant."
– Jim Collins, Good to Great
"I am convinced that nothing we do is more important than hiring and developing people. At the end of the day you bet on people, not on strategies."
  – Lawrence Bossidy, GE
"Customers will never love a company until the employees love it first."
 – Simon Sinek, Start with Why
"There's no magic formula for great company culture. The key is just to treat your staff how you would like to be treated."
 – Richard Branson Founder, Virgin Group
"Performance more often comes down to a cultural challenge, rather than simply a technical one."
 – Lara Hogan Senior Engineering Manager of Performance, Etsy
"Success is not the key to happiness. Happiness is the key to success. If you love what you are doing, you will be successful."
– Albert Schweitzer